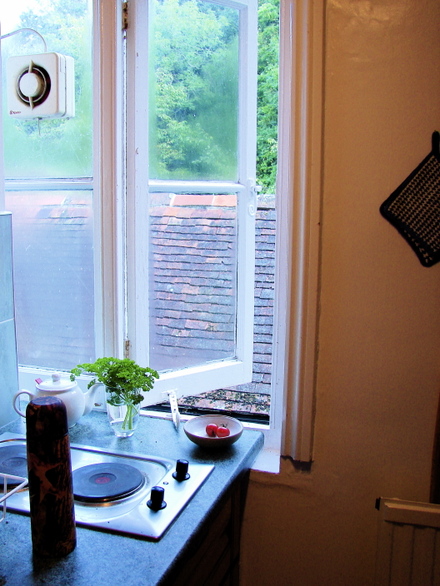 Last of the rooms, the kitchen. My least favourite room unfortunately. When we first viewed this flat I gasped as we looked into the kitchen with its 70s wooden slat cupboard doors, brown sink and irreparably grotty tiled work surfaces. I need inspiration and inviting surfaces to do my cooking. D was the one to gasp when we got to the wood panelled bathroom sauna - he loves his showers. Since then the kitchen has been refitted a bit, not looking much better, but at least it's clean. I don't feel like showing more pictures of the place though, the window is the best part, a breathing hole in that tiny cramped space. It's a lovely feeling standing right by the open window while cooking, looking down at what is going on in the little open patio below.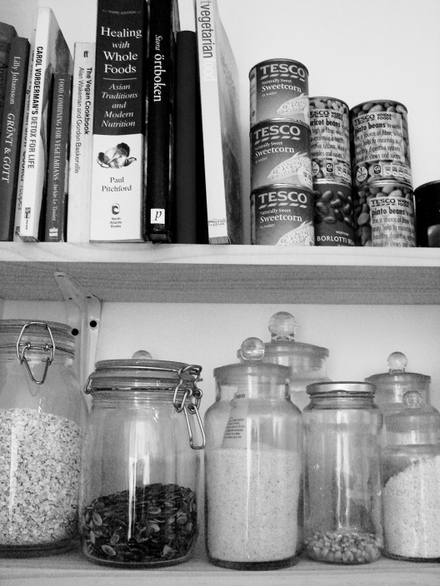 We put up shelves a while ago, which made a big difference to how I felt about being in there. Having everything accessible and presentable in old fashioned glass jars just gives me good vibes of quality and simplicity. I think it might partly be due to being Swedish, feeling fussy, I've still not got used to the British standards in accomodation - drafty, poor maintainance and more often than I'm accustomed to: *cough* bad taste. The house in itself is lovely however and there are many old houses here that are wellmade with little flourishes to please the eye and with lasting quality. I love the metal handles on the windows for instance, the small swirl (you can see it better in the bathroom photo).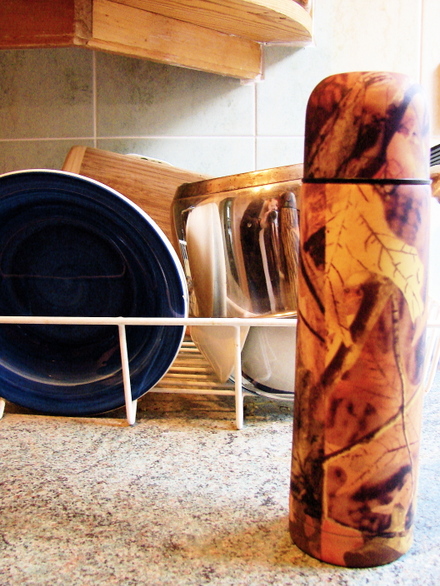 To finish off I wanted to show you my new lunch box! Isn't it great? I like thermos flasks, I used to bring my lunch in one every morning at uni. I like the autumn leaves on this one and it makes it obvious to people when I leave it in the school fridge that it is mine, no mistake.