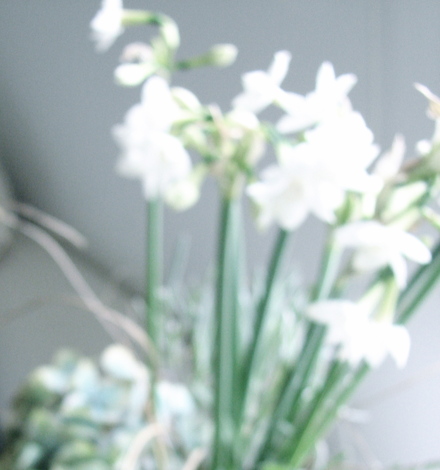 This is turning out to be a delightful weekend. Yesterday I got all excited - it's Friday and I've got the weekend off, oh the things I can do! I went out gathering material for decorations first of all: holly, rosehip twigs, white roses, lavender and pine cones amongst other things. These I arranged in a turquoise and blue handmade ceramic bowl I found once.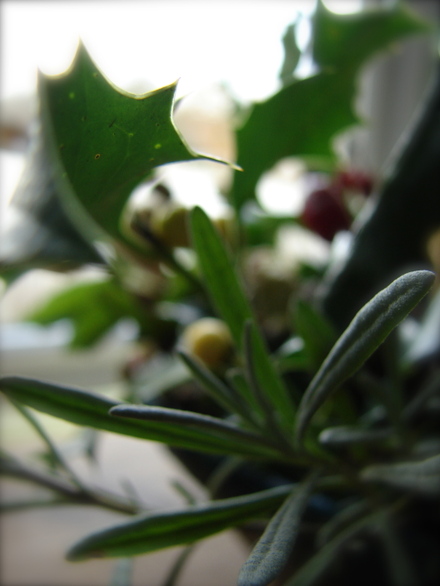 Then I stuffed moss in these little glass jars with a small amount of water in the bottom. (All the while thinking of you Abbey - and your mum arranging moss!)
This morning I went to Alresford, a small village a little way from here that has the most delightful little houses, shops and streets. I was on the pursuit of ribbon, colourful tissue paper for wrapping presents, hyacinths, tazettes and possibly some small Christmas presents. Would you like to come with me and see?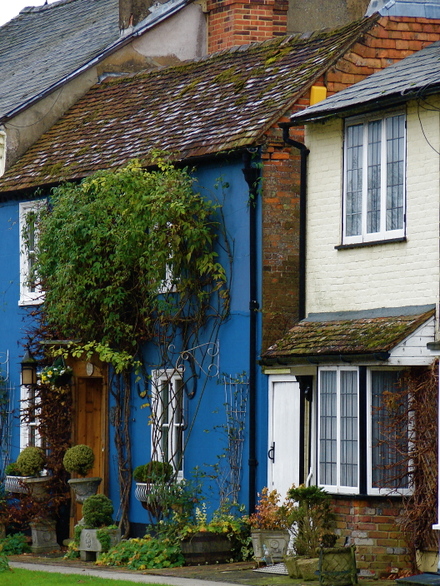 I adore these kind of British houses, they're so quaint and traditional, with at least a colourful door if not the whole wall, plants climbing up to the windows, potted plants on the sidewalk and the whole house is basically on the sidewalk.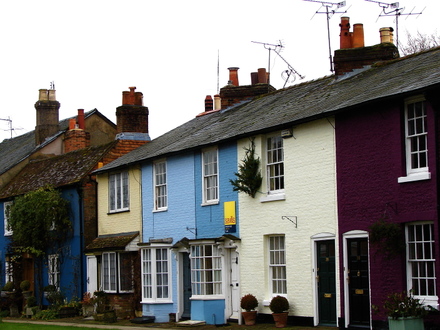 This colourful row of houses always makes me turn my head when we pass by, aren't they wonderful?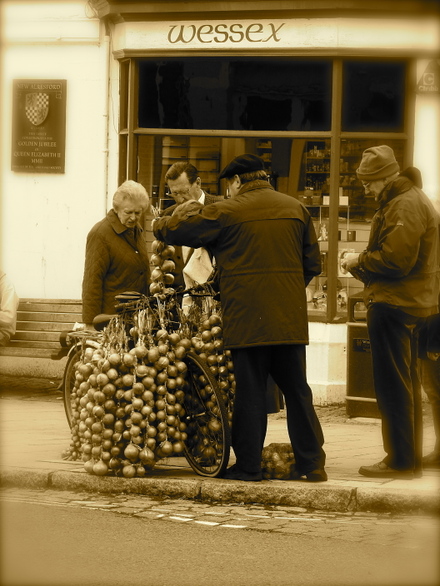 A man was selling his strings of onions on the corner just when I arrived. Doesn't it look just so old-fashioned and sweet?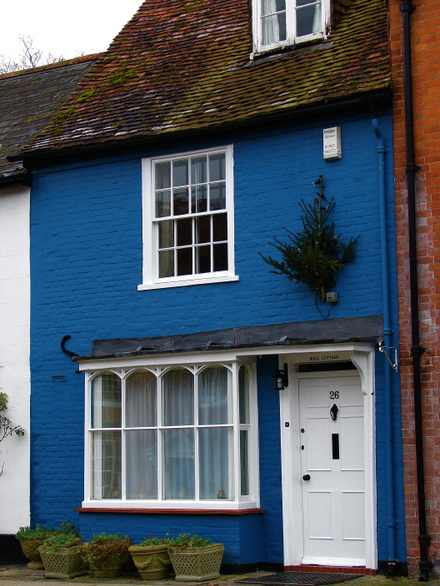 They were putting up these tiny Christmas trees on every other house today, together with some fairy lights - it must look so pretty in the evening.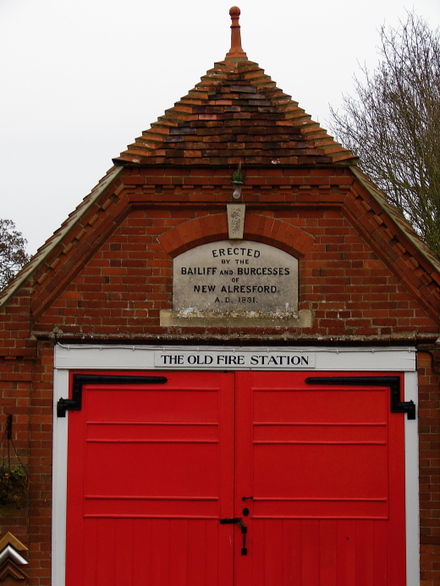 The old fire station has been done up, but no fire engines work there anymore - just for show. I do wish things were built and designed in the same thoughtful, beautiful way as in the olden days though - doesn't it make you smile, the details and the colours?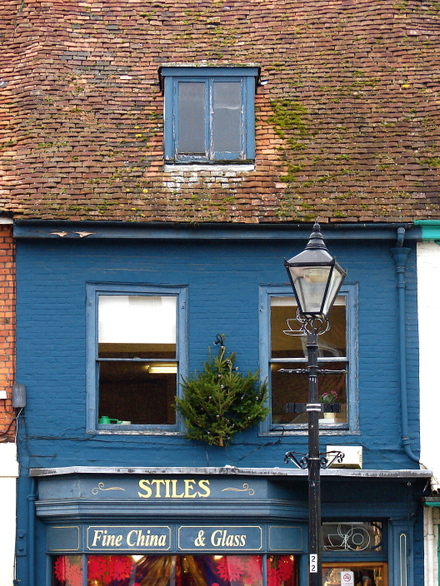 I went in all the tiny shops, looking at all their small things and listening to the happy buzz of people. I passed the greengrocer with their sidewalk display of fruit and vegetables and popped into the florist's after choosing from their pots and loose flowers outside. I found my hyacinths, tazettes, tissue paper and a small Christmas present for a certain someone who's been so kind and encouraging to me lately.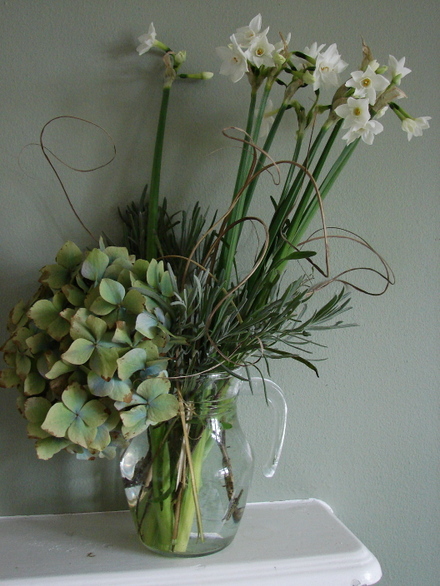 On my way home from the bus I picked this hydrangea that still has some of its colour to go with the tazettes - the room smells wonderful now. Next weekend, on the first of December, I'll be at college so I'm having my December preparations this week. My mum and I don't celebrate Christmas so much as we celebrate December - we love every day of it up until the actual Christmas days, when we're quite happy to just leave the whole thing. We both want plenty of lights, candles, little decorations, hyacinths and amaryllis before that, the coziest three weeks.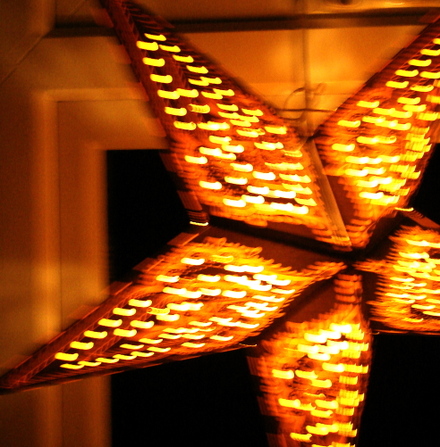 The last week or two of November we'll put up our advent star light, because it's in November you need the light the most and I get the same thrill every year when I've set it up and flick the light switch. The room fills with soft, warm orange light and small blurry twinkles dance on the ceiling and the walls.