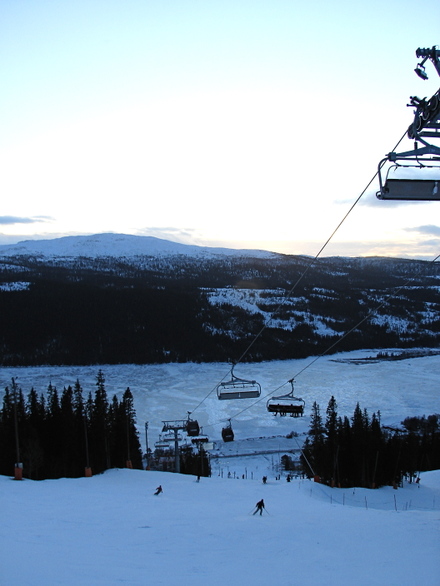 We were in Åre, a skiing resort in the mountains bordering to Norway, an 8 hour car ride from our home town. I've been skiing since I was 8 years old, my brothers since even younger. We all still have our falls and I had mine in the slope above. I knew already when I took the picture that I would not be going down this one again - it was no pleasure, all icy and steep. I can get down most slopes, gracefully is another issue. :p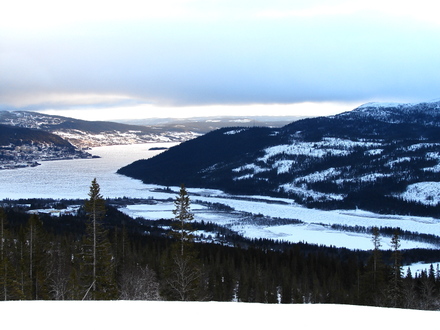 Beautiful light up there though. The flats at the bottom of the valley is the frozen river flowing through.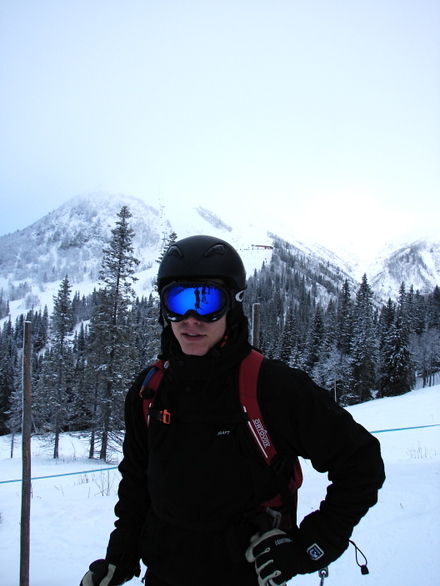 Love my brother's goggles. That's all you'll see of me on skis, ha! :) The benefits of being behind the camera.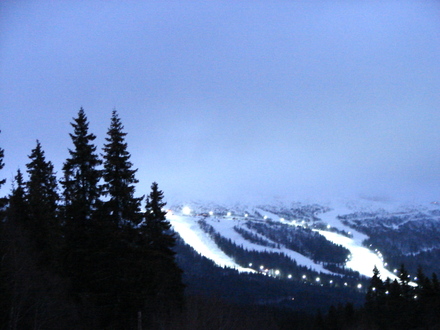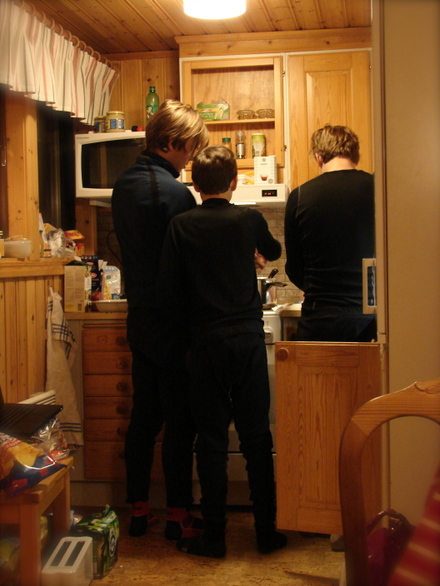 My brothers cooking together in the tiny cabin kitchen.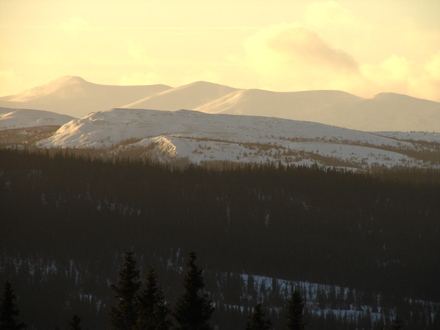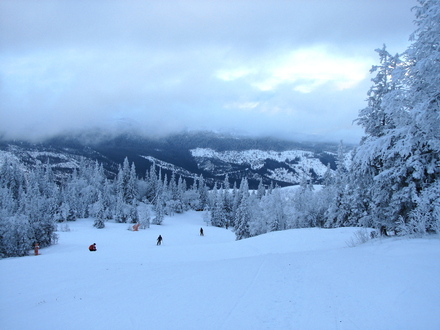 Now that's my kind of slope. I love cruising along moderately steep strips, going all over the shop from one side to the other. My youngest brother and I had most fun going off into the woods though, maneuvering small paths between and under the pinetrees.
Thanks for reading this and I hope you all enjoyed your holidays. Wishing you sunlight and a clear view towards brighter days and warmer breezes.