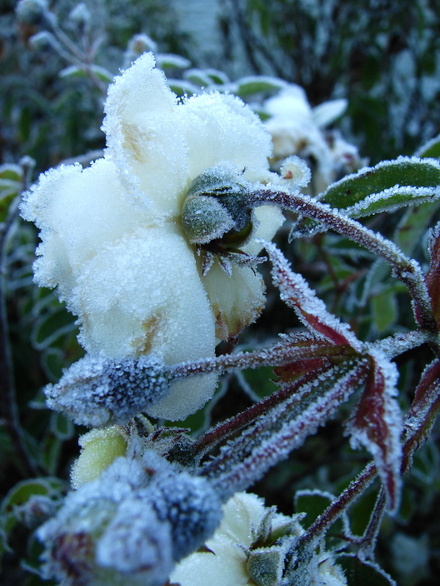 Down by the Riverside motel,
It's 10 below and falling
By a 99 cent store she closed her eyes
And started swaying
But it's so hard to dance that way
When it's cold and there's no music
Well your old hometown is so far away
But inside your head there's a record
That's playing a song called
Hold on, hold on
Baby gotta hold on
Take my hand, I'm standing right here
You gotta hold on.
Tom Waits, Hold On (Mule Variations)
For all these song lyrics I fall in love with and insist on putting on my blog I've been trying to find a way for you listen to them. This player I have in my sidebar now works well and I've added the songs I've written about so far, unless they were not available free anywhere online. I hope you'd like to use it. It should be simple and non-intrusive, just press play and listen while you read and if you want to continue it will play as long as the window is open.
With this song I love the comforting repetition of hold on and it often pipes up in my head when I'm beginning to wilt. And, I adore the god bless your crooked little heart, never fails to make me smile (a crooked little smile) :).