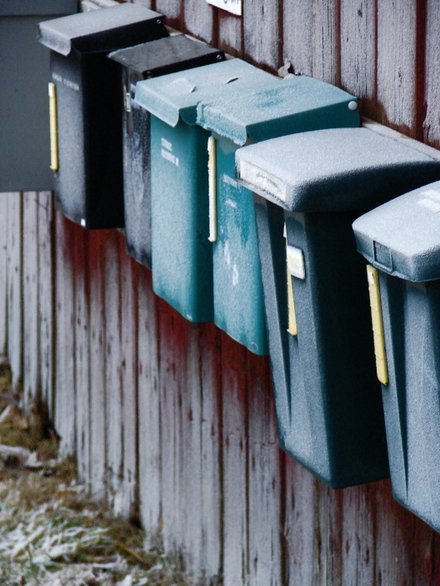 Having the mailboxes of several houses in one place is common in the countryside. I liked the frosted colours together with the dark Falu red that is so common on the classic Swedish wooden houses.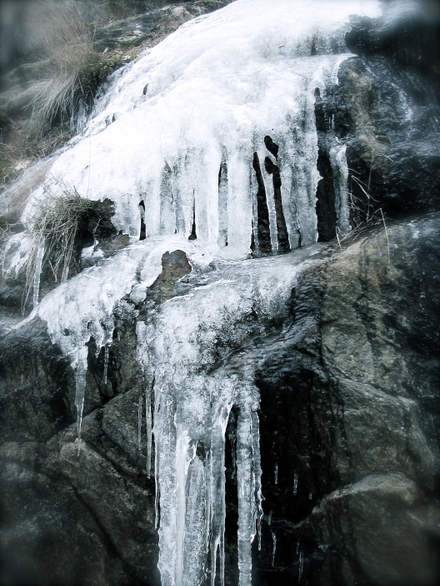 This was the spot to get icicles when we were kids.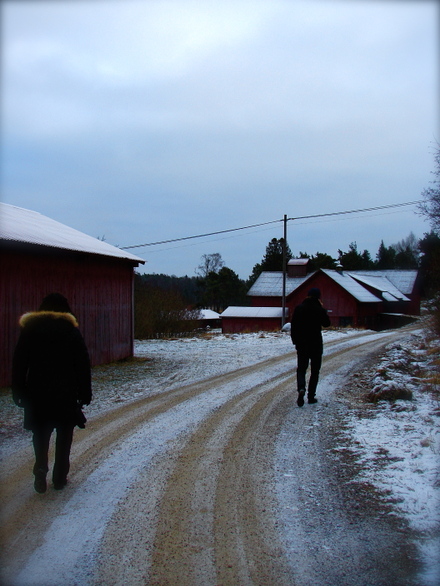 We were on the way home to pick up the third missing brother who is studying in Shanghai and has lived there for six months now.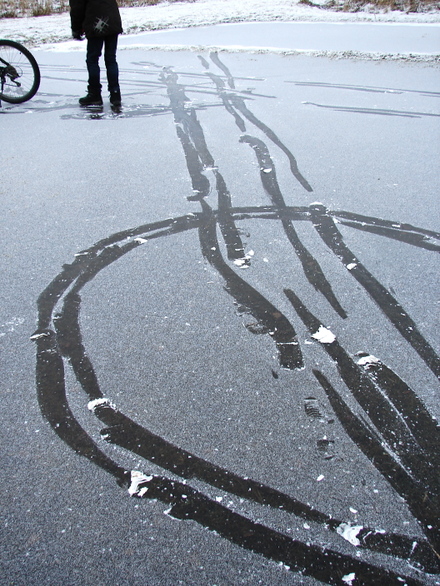 No scooting on the ice for you miss, not with that camera. Aaw...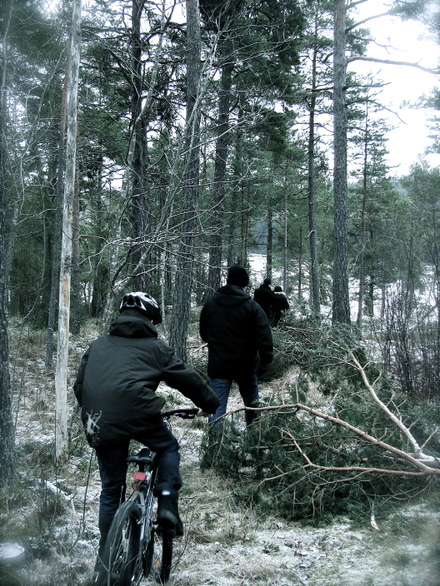 This is not the usual way home, it was a (steep) shortcut. We went for this walk a couple of days before Christmas but I've set it to post now. To give you something to see while I'm away up north. :)