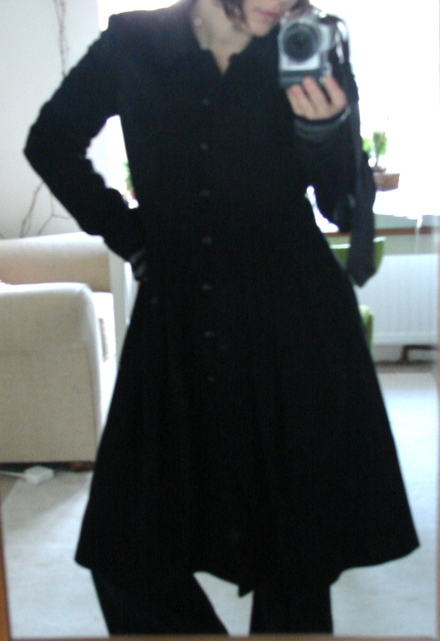 Well, this isn't a December Views post as such. It's more a late self portrait challenge 'what you wear' post that I wanted to but never wrote in November, so here it is. I had so much fun shooting my different outfits so I'm hoping you'll take it as entertainment too, and not think I'm being self-indulgent dedicating a whole post to pics of myself. Actually, if you do, so be it - I am.
I love experimenting and reinventing myself with the clothes I wear and am delighted that I've reached an age or state of mind where I no longer care (so much) about what people think. I'm relishing being a girl again - getting to wear mary-janes and sweet coats, being bohemian - wearing gypsy skirts and layered summer dresses, being a woman - having smart black trousers and that long cashmere wool coat.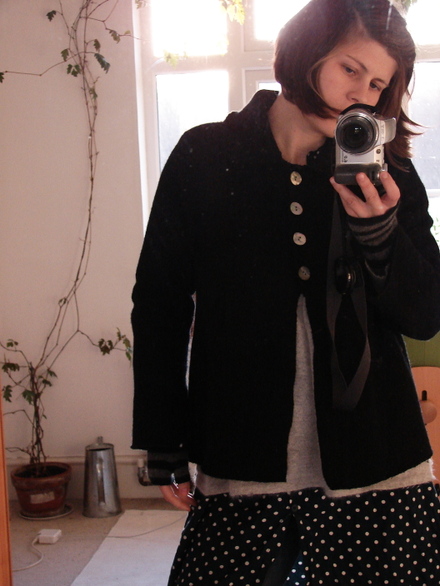 The short boiled wool pea-coat I'm wearing has been the love of my life this autumn - so warm and practical but light and soft to live in.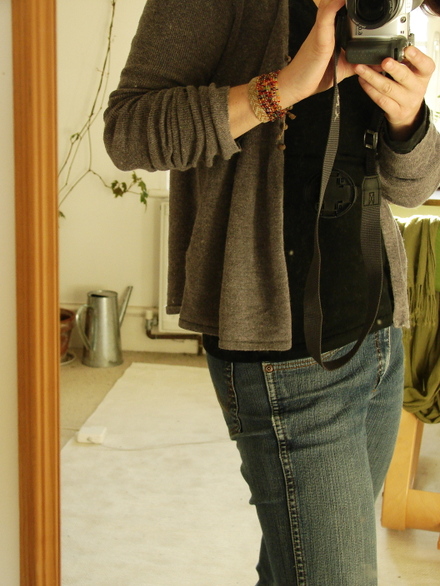 I love grey and I adore cardigans.
Flouncy, flowery girly dresses would never have crossed my mind three years ago.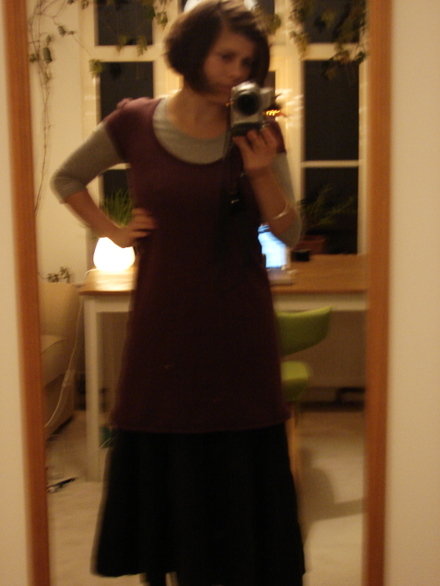 That seems to be my standard self portrait posture - hand on waist and eyes riveted on the viewfinder. :) It's what makes me feel safe and comfortable enough. One day you might see me in my everyday me, but not just yet. Mauve is a favourite colour as of late. The dress is a blend of cotton and linen, the texture is crisp but soft.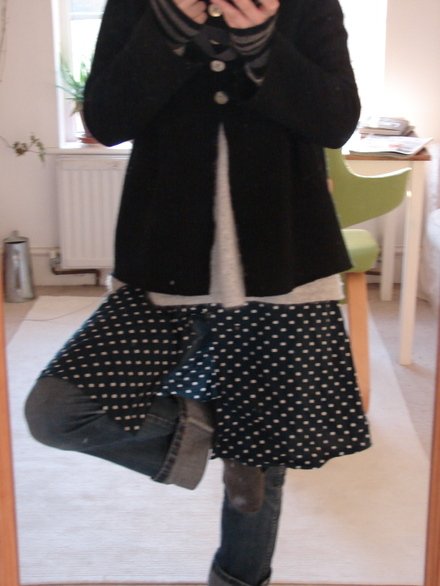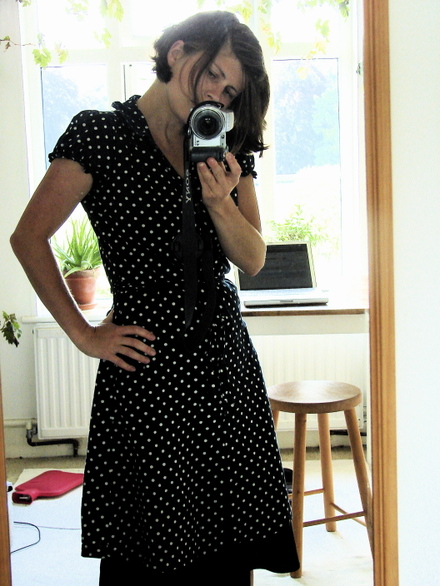 One of my absolute favourite dresses, I need more spots in my life.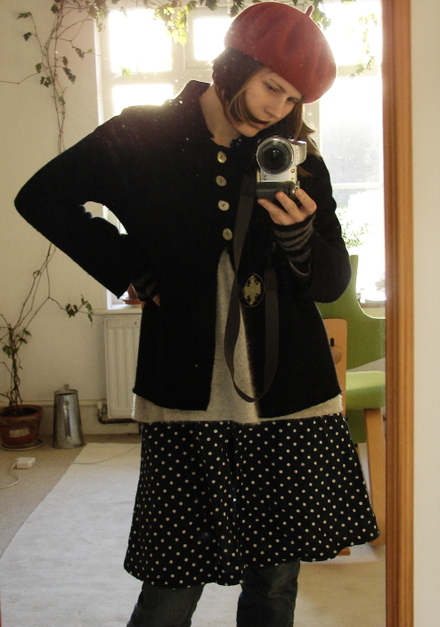 Rusty orange is my other love - my mum bought me the beret when we were in Paris this summer.