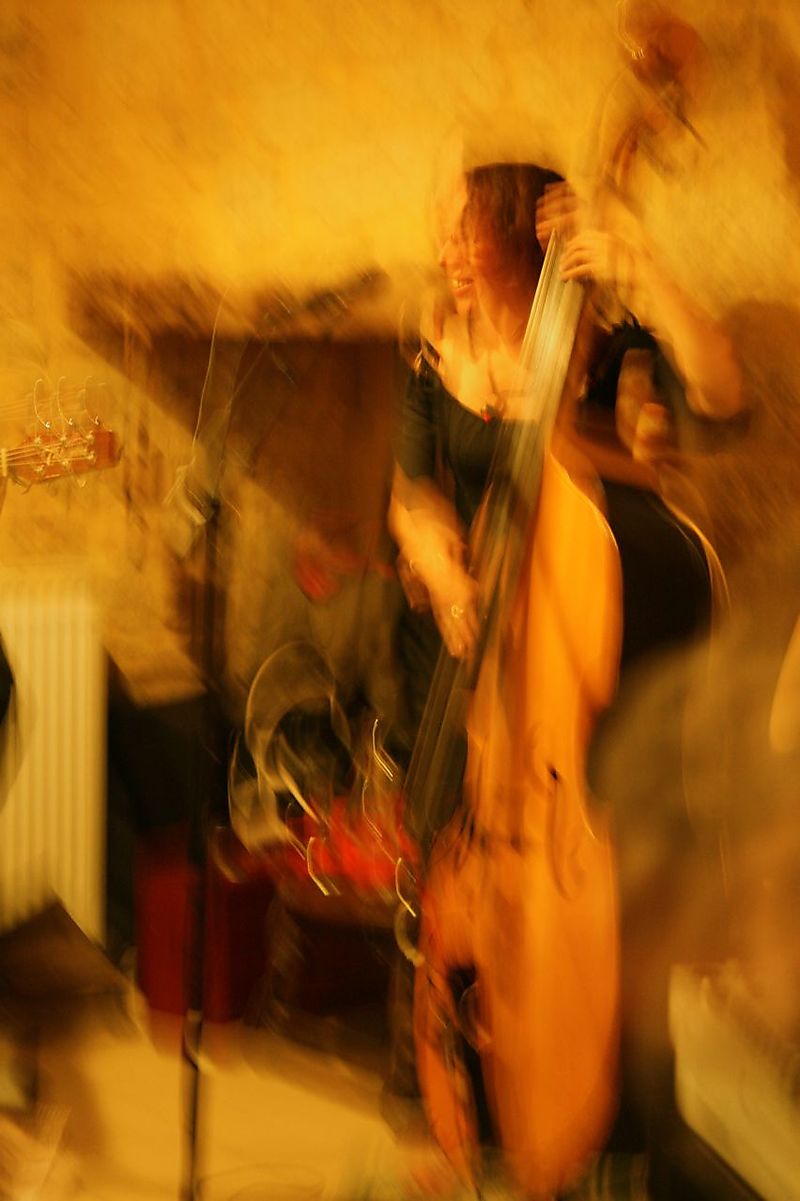 Music is love in search of a word. 
Sidney Lanier
Music and fire is all I wanted to write about today, or well, it wasn't so much a choice. These photos wanted to come out and they are not my usual motif. I do love music and it follows me through my day, whether I sing to myself or listen ~ Edith Piaf sang La Vie en Rose to me this afternoon in the bookshop, I sang along to Bruce Springsteen's I'm on Fire (it always gets me, so much longing) and I hummed 'I don't give a damn ~ I'm happy as a clam' all morning shuffling books in the library (Nobody Knows Me at All, The Weepies). 
The photo above came out that way and I love it, it's like the jazz is still there in the colours, reverberating in the air. (and you can just tell she's loving it, no?) It's in a French pub somewhere in the south of France where we visit D's mum and husband every year or so.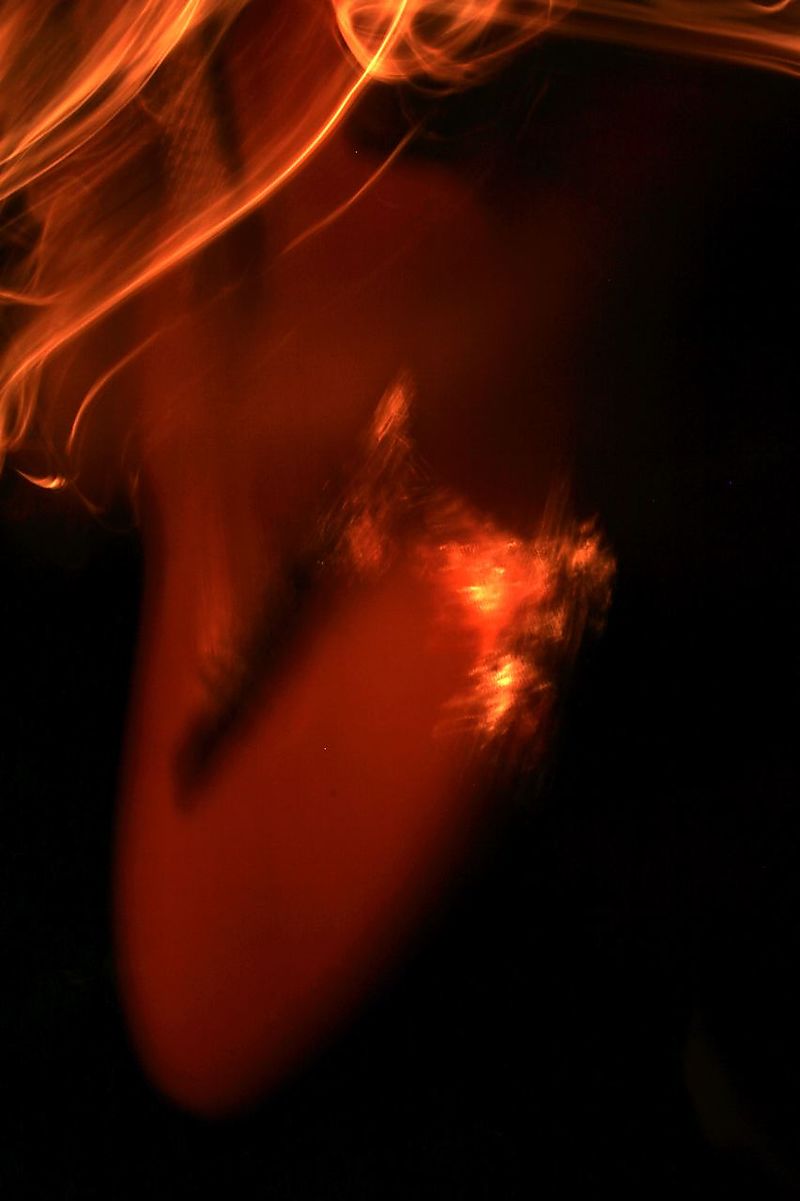 Don't worry about saving these songs!
And if one of our instruments breaks,
it doesn't matter.
We have fallen into the place
where everything is music. 
The strumming and the flute notes
rise into the atmosphere,
and even if the whole world's harp 
should burn up, there will still be
hidden instruments playing.
~~~
Stop the words now.
Open the window in the center of your chest,
and let the spirits fly in and out.
Rumi
This photo is from a couple of nights ago when we lit a fire for the autumn equinox and people kept appearing out of the night with guitars, a didgeridoo and drums, singing and chanting and clapping. The rain fell out of the dark, drops would linger on the guitars for a while and the fire would reflect in the wood. I loved seeing the fire live there in that shiny surface and tried to capture it. I sat close, close to one of my sweetest friends and she sang a startling Indian song of celebration into the night.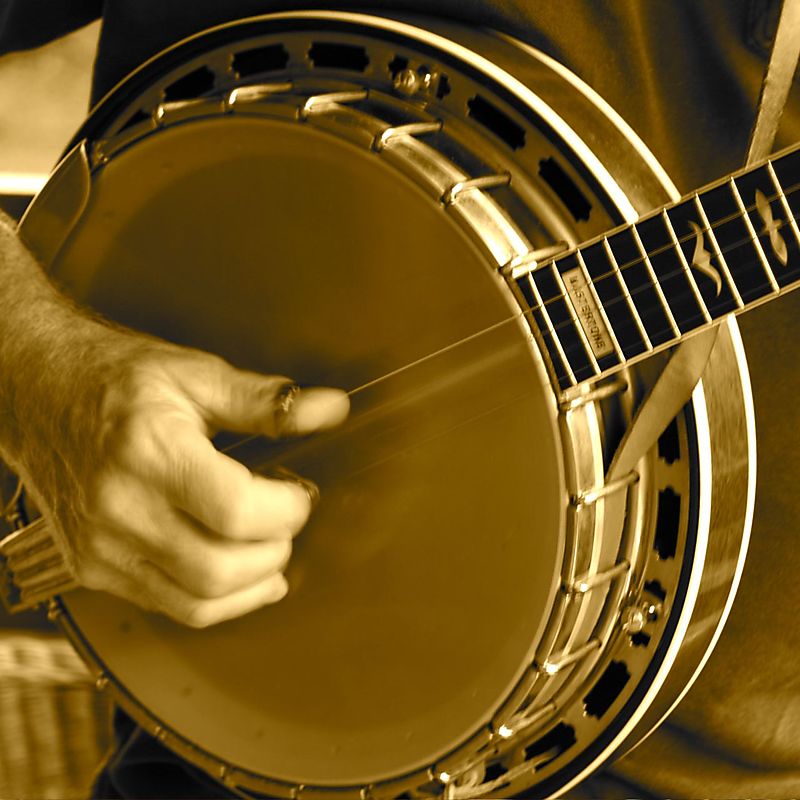 Brian played his banjo for me on our visit in France... It's such a gift to have someone practice their playing nearby. 
Living in this community with so many talented musicians we also get to hear live music often. We've in turn lived upstairs from the guy with the didgeridoo, guitar players and a man with a rare string instrument that made such tender melodies. Every year there is a summer and a winter celebration concert with the students performing ~ singing solo, in choir, band and dancing. 
However, for me, music is first and foremost that friend that in the morning gets me grinning, dances a spontaneous happy dance in the kitchen with me, has me wiggling my hips when nobody's looking, puts extra skips in my step just because and lullabies me to sleep at night:
Music washes away from the soul the dust of everyday life. 
Berthold Auerbach
ps. the typepad update has finally given me access to colour buttons to use as and when I please. and I do please. :)
pps. thank you  thank you  thank you for your welcome back ~ i've been so touched. really. you are precious friends to have. xx
ppps. this colour is called purple moon, gotta love that!