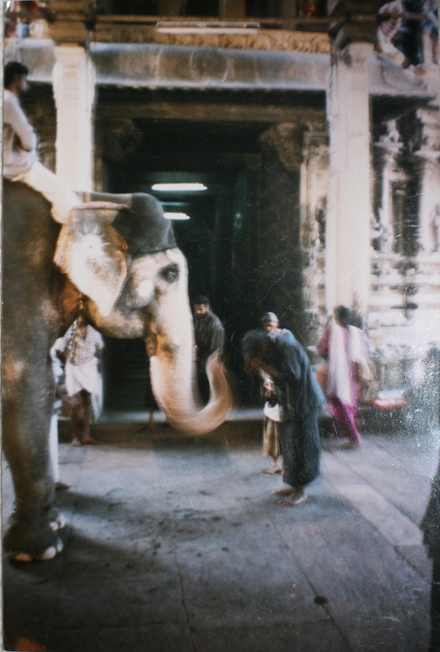 photo taken by my dear partner in travel, Ina, in a temple in Madurai
This is the photo dearest to me from my time in India, it just sums it all up. The bells tinkling, the deep colours, the incense saturating the air, the cool stone under bare feet, the chanting nearby. The temple elephant deserves a life far better than that, but the beauty of that photo just touches me... People come up to the elephant, hold out a coin, he receives the offering with his trunk and then blesses the person by touching their bent head.
I will write a longer post about India soon (and all the rest), but for now I just wanted to share this. I feel a light touch on my head, a blessing unasked for and I don't know what to say. I'm so happy you are there, so happy to be alive. Waking up to spring, feeling a change.
Namaste